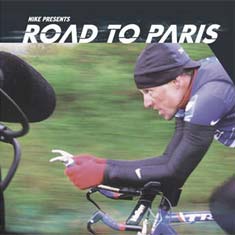 Bike Training Videos #6: Road to Paris
"Road to Paris" is the latest in our series of bike training videos that are perfect for turbo training workouts. Take out your anger at the doping era by completing a tough 30 minute threshold session clean!
If you wish to be out front, then act as if you were behind
Lao-Tsu, 6th Century B.C.
This slick documentary produced by Nike in 2001 starts with this typically Armstrong-esque quote from Lao-Tsu. Watching this cycling film now, you can't help wondering if soon Lance will be behind bars for perjury.
"Road To Paris" follows Armstrong and Johan Bruyneel through the now legendary winter reconnaissance rides in the Alps. This film gives a good insight into Lance Armstrong's winning mentality as the team develop form and race practice through the early spring classics. The team improve through efforts at the Circuit de la Sarthe, Gent–Wevelgem and Paris–Roubaix before culminating in the Amstel Gold Race, the final spring classic.
Armstrong targets the win at the Amstel Gold Race as a test of his form and the cohesion of the team – will he win? Watch this classic cycling film to find out!
Bike Training Video #6: Road to Paris
Turbo Training Workout: Endurance
Session Goal: The goal of this session is to take out your anger at the futility of doping by completing a tough 30 minute threshold session clean! By teaching your muscles to process lactate better this session helps build your ability to complete long rides that feature intense climbing efforts.
Set up:  You'll need a cadence enabled bike computer for this session. As usual get a towel and water bottle set up before you start.
Warm Up:
5:00 Pedal smoothly at 90rpm
10:00 Seated alternate 80% of work effort from right to left let every 1:00 minute, start with weakest leg
Main Set:
30:00 Zone 3 RPE 13-15 Alternate between 70 RPM and 100 RPM every 5:00 minutes
Cool Down:
5:00 progressively easier gear finishing in easiest gear, maintain 90rpm
Borg Scale: Rate of Perceived Exertion – RPE 6-20
To measure your turbo training efforts and easy low tech way to control yourself is using the Borg Scale of RPE or Rate of Perceive Exertion. The turbo training workouts above use this scale:
6 – 20% effort
7 – 30% effort – Very, very light (Rest)
8 – 40% effort
9 – 50% effort – Very light – gentle walking
10 – 55% effort
11 – 60% effort – Fairly light
12 – 65% effort
13 – 70% effort – Somewhat hard – steady pace
14 – 75% effort
15 – 80% effort – Hard
16 – 85% effort
17 – 90% effort – Very hard
18 – 95% effort
19 – 100% effort – Very, very hard
20 – Exhaustion
Bike Training Videos
Check out the other workouts in our Bike Training Videos series:
Race Merckx to Roubaix
Workout Video: A Sunday in Hell
Workout Length: 2 x 45 minutes
Workout Goals: Force and Strength
"A Sunday in Hell" tells the story of Paris-Roubaix cycling's most fabled race.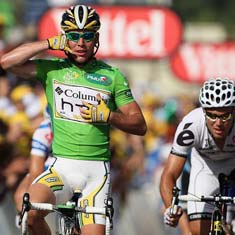 Go Faster with Cavendish
"Mark Cavendish Human Missile"  documents Cav's struggles in 2009 and his subsequent redemption at the 2010 Tour de France.
Weight Training with Wiggins
Workout Video: A Year in Yellow

Workout Length: 66 minutes
Workout Goals: Force and Core
"Bradley Wiggins a Year in Yellow"  follows Bradley Wiggins through an historic year as he wins the Tour de France and Olympic Gold.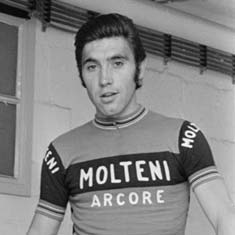 The Italian Job
Stars and Water Carriers follows the 1973 Giro d'Italia as Eddy Merckx races through the Italian Alps in search of his 4th Maglia Rosa.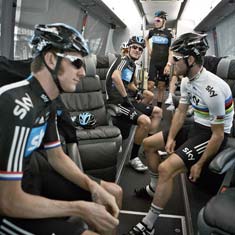 Your Road to Glory
Workout Video: British Cycling Road to Glory

Workout Length: 5 x 45 minutes
Workout Goals: Endurance, Pacing, Climbing, Force, Muscular Endurance
"British Cycling Road to Glory"  is a five-part documentary following an historic year for British Cycling and Team Sky.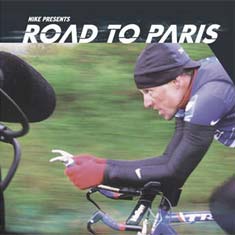 Ride Clean!
Workout Video: Road to Paris

Workout Length: 50 minutes
Workout Goal: Functional Threshold Power
"Road to Paris" follows Lance Armstrong as he pursues his 3rd Tour de France victory in 2001. Take out your anger with this tough Threshold session!
Turbo Training Work Outs in a Binder
These turbo training sessions are adapted from an excellent resource we recommend you buy; Workouts in a Binder for Indoor Cycling
Features:
Sweat proof lamination
Compact format rests on handlebars
60 sessions building skills, force and endurance
Sportive Training Plan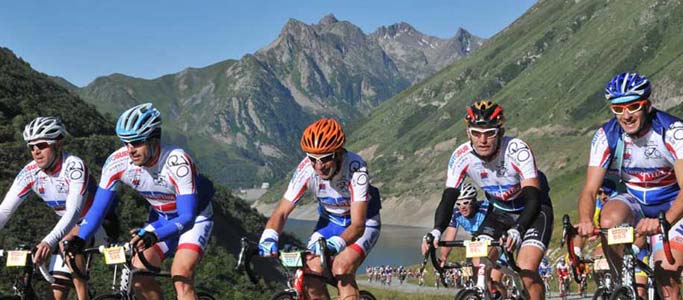 Are you in training for a sportive? Use our free 12 week Sportive Training Plan to get you in the best possible shape for your sportive challenge. Simply fill the form below and we'll send you your free training plan: