Training for Etape du Tour 2015
Training for Etape du Tour? Our Etape du Tour training guide is packed full of training tips specifically related to the challenge of the 2015 Etape du Tour course.
The 2015 Etape du Tour features over 60km of climbing and 45km of descending so the secret to success is to train smart.
Training for Etape du Tour: Contents
Etape du Tour 2015 specifics – course preview
SMART Goal Setting
Principles of Training
How to build fitness with realistic time constraints
Skills Requirements
Turbo training for Etape du Tour
Etape du Tour Training Webinar
Check out the recording of our popular Etape du Tour Training Webinar:
Etape du Tour 2015 Route Profile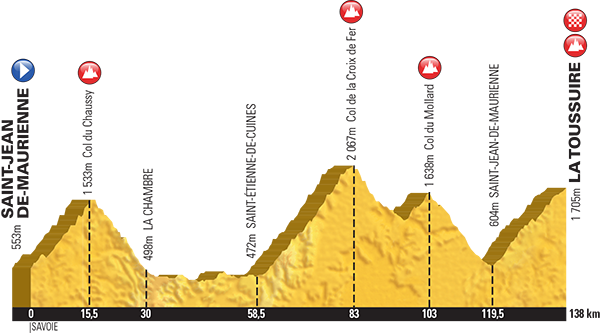 Col du Chaussy
Average grade:  6.3%
Length:  15.4km
Height start:  626m
Height top: 1533m
Elevation gain: +907m
Croix de Fer
Average grade: 6.9%
Length: 22.4km
Height start: 472m
Height top: 2067m
Elevation gain: 1595m
La Toussuire
Average grade: 6.1%
Length: 18km
Height start: 610m
Height top: 1705m
Elevation gain: 1095m
Col du Chaussy 1,533m
Croix de Fer 2,067m
La Toussuire 1,705m
Etape du Tour Route Preview
Etape du Tour 2015 – Specific Course Implications
Clearly the headline for the 2015 Etape du Tour is that total climbing exceeds 4,000m and will see your bike being pointed upwards for over 60km. Of course that means there's plenty of descending too and with that a huge opportunity to save time and energy by investing in your descending skills.
Climbing
61km and +4,000m
10% ramps below Glandon and on Col du Mollard
Climbing immediately from start
Very little recovery between 3rd and 4th climb
Descending
45km of descending
Three descents, some technical sections
First descent is north facing – could be cold/damp
Scope for huge time/energy improvements
Valley
28km of flat valley for recovery after Col du Chaussy
Flat training less relevant for 2015 Etape
Beware headwinds and crosswinds in the valley
SMART Goal Setting
Most people will have heard of SMART goals, you may even have set a goal for the 2015 Etape du Tour to finish within 8 hours for example.
Is that SMART?
Specific – Yes
Measurable – Yes
Assignable – it's down to you.
Realistic – ???
Time-related – Yes
The Etape palmarès is littered with epic editions resulting in extremely high drop out rates (2000 and 2011 to name but a few). The weather can be unpredictable in the Alps in July with extremes of heat or cold not uncommon, so a time based target for the Etape could be a misleading target. A finishing time target might make you scrap a planned climbing training session because the weather is bad and do a turbo session instead, you might regret that choice if it rains at the Etape and you haven't got your wet gear choices nailed down.
A more realistic set of overall goals could be as follows:
CONSISTENCY: Cross the start line knowing you have prepared as well as

you

 could
FINISH STRONG: Pass other riders on the final climb
BALANCE: Cross the finish line with a smile on your face
Whilst these goals are simple and perhaps a little romantic they can inform the most important goals – your Training Goals!
Climbing
Set a PB on 5th climb of local hill repeat each month
Complete one low cadence session each week
Complete one core/yoga/pilates session each week
Weight
Weigh xxKG 12 weeks before Etape
Be within 1kg of target weight 4 weeks before Etape
Add 1kg lean muscle over winter/spring
Consistency
Complete 80% of planned sessions each week
Stick to nutrition plan 6 days a week
Enter and complete all "B" prep sportives
If you keep hitting your short term training goals the Etape will look after itself and you'll be happy on the start line and finish line and surely that's the ultimate goal.
Principles of Training
The Cyclist's Training Bible
 by Joe Friel outlines four key Principles of Cycling Training:

Overcompensation: We rebuild stronger after training stress
Specifity: The most effective workout for cycling is cycling
Reversibility: We lose fitness more quickly than we gain it
Periodization: Training should build in intensity and duration to a peak then taper
When considering training for Etape du Tour there are several implications:
1) Overcompensation & Reversibility These two principles emphasise that consistency is the most important aspect of all. If you train consistently, the body will continually overcompensate, with each gain being compounded by the next. BUT Rest and Recovery for Cyclists is very important, so 3-5 progressive sessions a week will be more effective than one big weekend panic session. Training consistently means you will not succumb to the principle of reversibility.
2) Specifity training time expectations will improve your consistency
3) Periodization sees your training volume increase throughout the Base and Build periods before you hit a Peak where intensity and volume are at their highest. This is fine if you have lots of time to commit to training and can ramp up your training in May and June significantly.
But what if your maximum training time is going to be 10 hours a week maximum? Does traditional periodization work as well? Is it realistic?
Reverse Periodization takes a different approach. Start your training season with short but relatively intense sessions with clear session goals – e.g. low cadence for developing force. As your fitness improves you will be able to handle intensity for a longer duration and your sessions will start to replicate the long climbing times we're going to encounter at the Etape.
If you would like to learn more about the principles of cycling training then check out The Cyclist's Training Bible
 by Joe Friel.
Training That Fits Your Life
As you prepare to map out your personal training plan for Etape du Tour the most important question to ask "is how much time can I give?"
By setting a realistic total time per week at your peak in May/June and working backwards to now, it's possible to set realistic and achievable weekly goals and build momentum by hitting those goals regularly.
Your training will also vary considerably based on your lifestyle with cycle commuters at a distinct advantage:
Cycle Commuter
Mon: Easy recovery ride
Tue: Bursts: accelerate off the lights then cruise
Wed: Under/over Lactate Threshold
Fri: Endurance – add an hour loop
Sat: Rest day
Sun: Quality Work – Hill Intervals and Low Cadence efforts
Weekender
Mon: Yoga
Tue: Run with focus on climbing – stairs/trail run
Wed: Turbo Ride for Endurance
Thu: Rest
Fri: Core
Sat: Under/over Lactate Threshold
Sun: Quality Work – Hill Intervals and Low Cadence efforts
Skills Requirements for Etape du Tour
Climbing
Descending
Group Riding
Wet Weather
Wet weather training is essential
Test clothing systems

Booties/Toe caps/Rain capes/layers/Ass Saver
Extreme heat – cycling cap/sunscreen/light climbing jersey

Test brakes and handlebar tape in wet
Turbo Training for Etape du Tour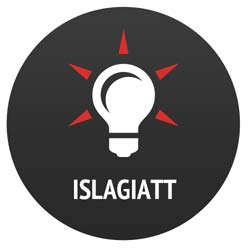 Riders training for the Etape du Tour who will rely heavily on their turbo training will be soon looking for longer endurance sessions to help prepare for the Alps.
Well don't blame us if It Seemed Like A Good Idea At The Time!

At the risk of sounding like a broken record it all comes back to Consistency Consistency Consistency!
Etape du Tour Sportive Training Camps
If you are training for Etape du Tour then join like minded riders on a cycling training camp in the Swiss Alps with Brevet.

Etape du Tour Sportive Training Plan
Are you in training for Etape du Tour? Use our free 12 week Etape du Tour Training Plan to get you in the best possible shape for the Etape du Tour. Simply fill the form below and we'll send you your free training plan: