Winter Cycling Training: Follow this Winter Cycling Training Program and be stronger, more flexible and have greater endurance next Spring.
For many cyclists training through winter is difficult due to local weather conditions, lack of motivation and the timing of the festivities over Christmas and New Year.
By following these structured training plans from The Sufferfest you can emerge from winter in your best shape ever ready to build those base miles in Spring when the mercury rises and the days get longer.
Winter Cycling Training Plans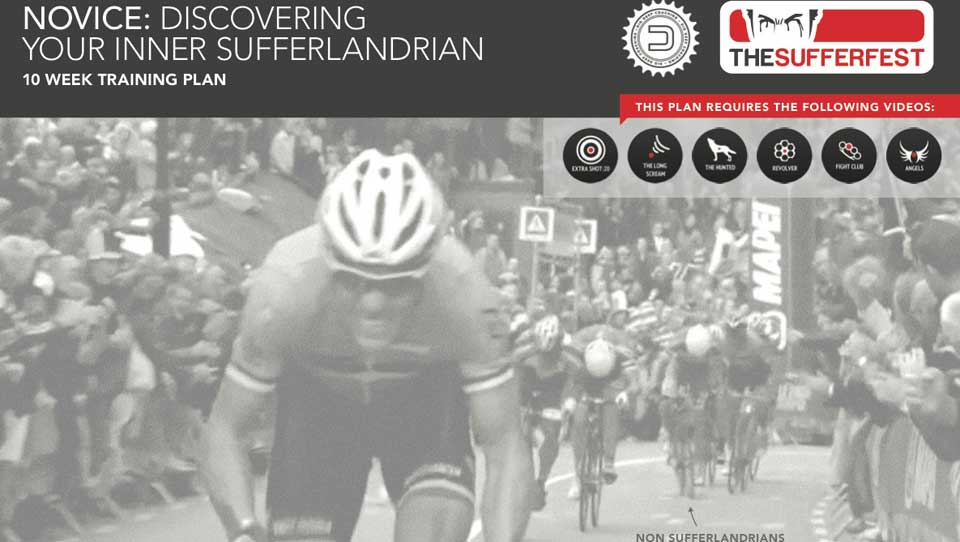 Our Partners over at The Sufferfest have Winter cycling training plans for novice, intermediate and advanced riders. Don't forget to take advantage of our exclusive discount by using the coupon code "CHSUFFERS"
The Sufferfest Winter cycling training plans are realistic and effective for the realities of fitting training into a busy working life with the novice plan requiring just 6.5 hours per week at the peak of the training plan.
Check out the training plans over at The Sufferfest now.
New to The Sufferfest? Welcome to Sufferlandria
p.s. looking for an indoor training video that is a little bit longer?
Credits: Images, video and workout all courtesy of our Partners The Sufferfest and DigDeep Coaching.