Following these cycling nutrition tips will help you lose fat, stay healthy and improve your power to weight ratio if accompanied by a progressive cycling training plan.
We continue our Cycling Nutrition Tips series with thanks to Team Sky Head Chef Søren Kristiansen and Nigel Mitchell, Head of Nutrition at Team Sky who talk us through the hydration and nutrient benefits of juicing with this juice recipe for cyclists:
Juice Recipes for Cyclists: Team Sky Juice Recipe
Juice Recipes for Cyclists: Beetroot juice with carrot, celery, cucumber, ginger and pineapple juice
Ingredients
Serves 1
Porridge:
Beetroot
Carrot
Celery
Cucumber
Ginger
Pineapple juice
Cooking Method
Wash all the veggies but leave the skin on
Top and tail the beetroot
Cut the vegetables into chunks
Juice them in a juicer or use a food processor and a muslin to strain the pulp
Drink!
Nutritional Benefits
Juicing vegetable and fruits has major benefits for cyclists. Juicing allows you to get much needed nutrients into your body but without the bulky volume added by the insoluble fibre. This gives you more room to eat protein to help muscle repair and growth.
A University of Exeter study showed for the first time how the nitrate contained in beetroot juice leads to a reduction in oxygen uptake, making exercise less tiring.
Beetroot:
Drinking beetroot juice boosts your stamina and could help you exercise for up to 16% longer
Beetroot contains the essential nutrients potassium, magnesium and iron as well as vitamins A, B6 and C, and folic acid.
Beetroot is a great source of soluble fibre which may help digestion, reduce high blood cholesterol and help prevent heart disease
Carrot Celery and Ginger:
Carrot celery and ginger all help the kidney to function better enabling you to get rid if the toxins in your body quicker
Ginger can have an anti-inflammatory effect making it  avery good addition to recovery juices
Ginger also promotes gastrointestinal health – reducing the chances that a bad stomach will ruin your training
Team Sky Nutrition Series
Looking to loose weight and gain power? Eat and hydrate smarter with our top Cycling Nutrition Tips from Team Sky:
Sportive Training Plan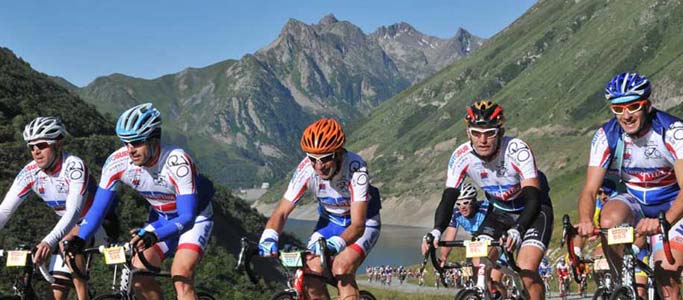 Are you in training for a sportive? Use our free 12 week Sportive Training Plan to get you in the best possible shape for your sportive challenge. Simply fill the form below and we'll send you your free training plan:

[hr]
Credit: Follow @TeamSkyChef for daily pictures of some seriously amazing food