These cycling force workouts will help you climb better on the steep sections and tight hairpins that you will find in the Alps.
Why Is Force Important For Cyclists?
The Cyclist's Training Bible
 by Joe Friel outlines six key abilities that cyclists should seek to improve:

Aerobic Endurance
Muscular Force
Speed Skills
Muscular Endurance
Anaerobic Endurance
Muscular power
[divider_flat]
Force determines your ability to overcome resistance, whether that resistance is wind or gravity. By targeting improvements in force you will be able to ride in a bigger gear at a faster speed on the flats and you will have more power when climbing in the mountains.
Force comes into play when climbing steep 10%+ sections such as you'll find throughout the Passo Giau, the tight hairpins of the Grosse Scheidegg or the unrelenting cobbles of the Col du St Gothard.
Strength Training
The effort required for completing specific Force training workouts is intense and it makes sense to lay down some foundations. Understanding the principles of Strength Training for Cyclists and following a 3-4 week programme of Leg Exercises will help prepare you to take on Force sessions on the bike.
Example Preparation Phase
This 4 week strength training preparation phase is adapted from a longer strength training programme explained in more detail by Dr Chris Bartlett in his post on Strength Training for Cyclists:
Freeweight squats:
Week 1 – 60% of 1 Rep Max for 30 Reps – 2 Sets
Week 2 – 60% of 1 Rep Max for 30 Reps – 3 Sets
Week 3 – 60% of 1 Rep Max for 30 Reps – 4 Sets
Week 4 – 60% of 1 Rep Max for 30 Reps – 5 Sets
With this strong foundation established you can move onto incorporating strength training sessions with heavier weights as a proportion of your 1 Rep Max alongside these force workouts on the bike.
Outdoor Cycling Force Workouts
Joe Friels's Force Reps
Select a short steep hill that fits these guidelines

on a quiet route
maximum 30-50 metres long (shorter is better)
Takes 6-10 pedal revolutions to complete
Can include an easy recovery loop of 3-5 minutes

Select a gear that forces your cadence to 50RPM or lower
Seated climbing
Each "rep' is one seated climb of 6 pedal revolutions
Allow 3 minutes easy pedalling recovery between reps
3 reps = 1 set
Session 1: 10 minute warm up – 1 set – 10 minute cool down (3 reps total)
Session 2: 10 minute warm up – 1st set – 5-10 minutes easy – 2nd set – 10 minute cool down (6 reps total)
What do you do when you hit the 6 pedal revolutions? Simply turn around. These are maximal efforts and the goal is not to complete the climb, just to use it as a resistance training tool. The ideal scenario is a short punchy climb that you can crest in around 6 pedal revolutions.
The key to Joe's Force Reps workout is remembering that this is replicating strength training that you might do in a gym, we're doing maximal efforts for short intense periods and it's important we allow the muscle to recover between reps.
This type of session should be followed by an easy day and shouldn't be overdone – once a week during the early part of your training season is enough to improve Force. Over time as your knees becoming stronger you may be able to include two sets per session.
Low Cadence Workout
Integrating low cadence intervals into your longer winter training rides will help develop force.
Select a flat route that fits these guidelines

Flat or gently rolling terrain
Wind exposure if possible
Few interruptions from traffic lights and junctions

Warm up: 10 minutes with a high cadence of 90RPM+
Interval 1: 5 minutes at 70RPM – Recovery 5 minutes at 90RPM+
Interval 2: 5 minutes at 60RPM – Recovery 5 minutes at 90RPM+
Extend recovery at below threshold pace (duration determined by your available training time)
Interval 3: 5 minutes at 50RPM – Recovery 5 minutes at 90RPM+
Cool down: 10 minutes with a high cadence of 90RPM+
Indoor Cycling Force Workouts
The controlled nature of indoor cycling on a Turbo Trainer allows you focus on completing each Force interval accurately without the vagaries of cycling on the open road.
[twocol_one]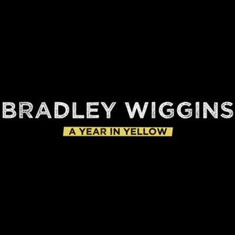 [/twocol_one]
[twocol_one_last]
Weight Training with Wiggins
Workout Video: A Year in Yellow

Workout Length: 66 minutes
Workout Goals: Force and Core
"Bradley Wiggins a Year in Yellow" follows Bradley Wiggins through an historic year as he wins the Tour de France and Olympic Gold.
[/twocol_one_last]
[twocol_one]
[/twocol_one]
[twocol_one_last]
The Wretched
Workout Video: The Wretched

Workout Length: 48 minutes
Workout Goals: Force
The Wretched from the Sufferfest pits you into the desperate clutches of the final Tour de France stage where losing is not an option.
[/twocol_one_last]
Now You Are Ready To Awaken the Force!