We continue our Cycling Nutrition Tips series as Team Sky sports nutritionist Nigel Mitchell talks us through why you should be adding nuts and seeds to your breakfast.
Nutritional Benefits
Seeds are high in fiber, vitamin E, monounsaturated fats, protein, iron, folic acid and zinc whilst goji berries contain all essential amino acids, have the highest concentration of protein of any fruit and are loaded with vitamin C, calcium, zinc, selenium and a whopping 15 times the amount of iron found in spinach.
If you can get good quality fresh produce then blueberries and strawberries are high in antioxidants that keep us health by fighting disease-inducing free radicals in our body.
Credits: Follow @TeamSkyChef for daily pictures of some seriously amazing food and get the Cycling Nuts poster by Apres Velo.
Team Sky Nutrition Series
Looking to loose weight and gain power? Eat and hydrate smarter with our top Cycling Nutrition Tips from Team Sky:
Sportive Training Plan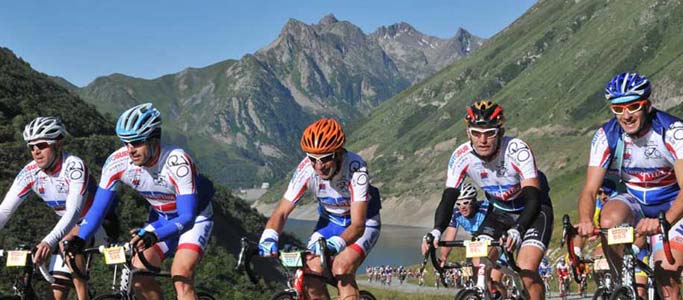 Are you in training for a sportive? Use our free 12 week Sportive Training Plan to get you in the best possible shape for your sportive challenge. Simply fill the form below and we'll send you your free training plan: