Meet Brevet guests and guides in the Brevet Strava Club and get support as you train for your Alpine Cycling Adventure with Brevet.
What is Strava?
Strava makes fitness a social experience, providing motivation and camaraderie even if you're exercising alone.
How Does Strava Work?
Track and Analyze Rides: Strava takes the GPS from your workout and adds it to a map where you can see who's ridden the same roads. You can upload your activities from your Garmin, Android or iPhone and they will be automatically logged to your Strava profile.
Compare and Compete: As you log more rides you'll notice segments. Segments are specific stretches of road that other riders near you have ridden too. You can compare your progress over time on your favourite segments and even see how quickly the pros ride famous segments!
Challenge Yourself: We all need a little motivation from time to time. Challenges on Strava are designed to help you train more regularly and share the joy of riding with like minded people.

What Are The Benefits of Strava?
See your fitness improve over time
Meet local Brevet Cycling Club members
Compete against yourself or friends on your favourite climbs
Join The Brevet Cycling Club on Strava
Join the Brevet Cycling Club on Strava today and check out your holiday routes as well as our latest challenges to get you fit for your Alpine Cycling Adventure.
Find Training Partners
Check out which Brevet Cycling Club members are riding near you!
[twocol_one]

[/twocol_one]
[twocol_one_last]

[/twocol_one_last]
[divider]
Sportive Training Plan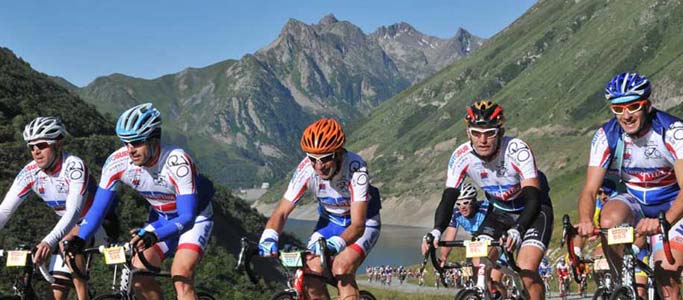 Are you in training for a sportive? Use our free 12 week Sportive Training Plan to get you in the best possible shape for your sportive challenge. Simply fill the form below and we'll send you your free training plan: