When taking on a sportive challenge your bike setup goals should be to find a comfortable and efficient riding position and reduce any possible sources of race day stress well in advance.
If these bike setup tips don't help then check out our Bike Fit Guide – it could be the best investment you make this season.
Bike Setup Tips #1 – Comfortable Riding Position
By changing stem length, stem angle and handlebar height it's possible to achieve a more upright position that may work better for you during a long day in the saddle. These changes must be experimented with well in advance, not on race day, so incorporate some testing into your training regime.
Bike Setup Tips #2 – Experiment with Seat Height
Saddle height makes a big difference to your cycling efficiency and it makes sense to experiment with saddle height well before your sportive.
The rule of thumb for seat height is that with your leg straight your heel should be on the pedal with your pelvis horizontal. You can read a lot about saddle height theories but it's best to develop a feel for it and test out different heights.
Take a multi tool with you on a training ride and experiment with moving the saddle height just a few millimeters at a time to find the height that gives you the best balance between comfort and power transmission.
Bike Setup Tips #3 – Gearing for Climbs
If your chosen sportive has many climbs or even Alpine mountain passes then it will be worth asking your local bike shop's advice on gearing.
You could change your rear cassette and add a 25,27 or even 29 tooth sprocket, this in combination with a compact front end of 36/50 or even 34 on the small ring will help you spin up the hills in a lower gear and save your energy.
Check out these Cycling Climbing Training Tips to learn why high cadence climbing is the way to go.
Bike Setup Tips #4 – Pre Ride Bike Checks
[unordered_list style="tick"]
Check brakes are working well and not near the wear line
Check the tyre pressure is high; there is a pressure guide on the side wall of the tyre
No signs of excessive puncture prone tyre wear and tear
750ml water bottles x2
Saddle bag with spare inner tubes, Co2 canisters and multi tool
Cash for the café
Spare layer
Sunglasses
[/unordered_list]
Bike Setup Tips #5 – Get a Bike Fit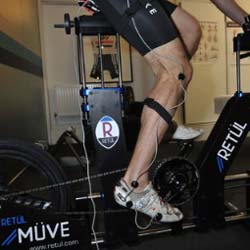 If these bike setup tips haven't worked and you are still uncomfortable on the bike even though you are doing your Cycling Stretches (honest), then you might benefit from a proper bike fit.
Sports Rehabilitation Expert Ben Hallam, head of Bespoke Cycling's Fitting Studio, explains why you should be thinking of getting a bike fit as part of your cycling training.
[divider]
Sportive Holidays with Brevet
Now you've got the perfect bike set up why not set yourself the ultimate test?
Here at Brevet we are specialists in sportive holidays in the Swiss Alps and Italian Dolomites:
[threecol_one]
[/threecol_one]
[threecol_one]
[/threecol_one]
[threecol_one_last]
[/threecol_one_last]
[threecol_one]
[/threecol_one]
[threecol_one]
[/threecol_one]
[threecol_one_last]
[/threecol_one_last]
[divider_flat]
Sportive Training Plan
Are you in training for a sportive? Use our free 12 week Sportive Training Plan to get you in the best possible shape for your sportive challenge. Simply fill the form below and we'll send you your free training plan: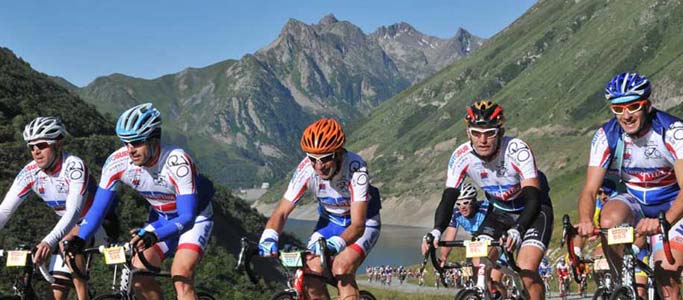 [hr]
Photo Credit: Hopefully you won't be needing a vintage spring cushioned Brooks saddle after you apply these bike setup tips