Relax in the hotel gardens knowing you are just a 2 minute ride from the start line of the Granfondo Gottardo.

The iconic Mount Sassongher dominates the view from the spa in our Maratona hotel.
[twocol_one]
[quote]Excellent hospitality, extraordinary local knowledge from our guides and great choice of location.[/quote]
[/twocol_one]
[twocol_one_last]
[quote]Fuel is the fourth discipline. This discipline was executed to perfection! Lovely hotel, staff were fab.[/quote]
Read more Guest Testimonials
[/twocol_one_last]
Hand Picked Accommodation
We have carefully chosen an excellent selection of 3* hotels at the foot of epic mountain cols or close proximity to the start of your sportive.
We work closely with the hotel staff to have a tasty nutritious meal waiting for you when you have stepped off your bike and placed it in the dedicated secure bike storage area.
Professional Guiding and Team Car Support
Our Alpine cycling holidays feature small groups with 1 guide for every 6 riders so there's always a guide with you on the road. Depending on the route and the group and your fitness level within the group we will either be on the road with you, following in a support car, or both.
You will be able to call on us if you get a puncture or for an extra energy bar to get you over that final climb.
We carry spares, nutrition and your wet weather gear in the Brevet Team Car and stop regularly for coffee stops at cafés.
All guests receive a comprehensive Road Book before the trip and if you are using GPS you can download the route ahead of the legendary daily route briefings.
[divider_flat]
Professionally Supported Cycling Holidays
[twocol_one]
[/twocol_one]
[twocol_one_last]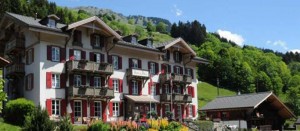 [/twocol_one_last]
[twocol_one]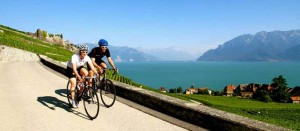 [/twocol_one]
[twocol_one_last]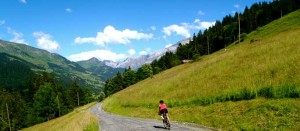 [/twocol_one_last]
[twocol_one]
[/twocol_one]
[twocol_one_last]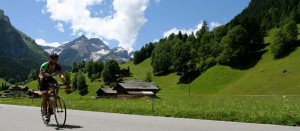 [/twocol_one_last]